A few days ago, we surprised the children in the Montessori kindergarten Svet Celje, Slovenia, as we sent them a new "classmate." This classmate is not an ordinary "classmate" that his parents bring to the kindergarten daily, but he is a constant companion in the classroom who needs "to be fed" every day. They got two Bokashi Organko composters. Let's read the story about bokashi in nursery.
The children were thrilled and happy to see what they received in the eco packaging. After reviewing the leaflets and user manuals, they found out that this is a composter for bio-waste.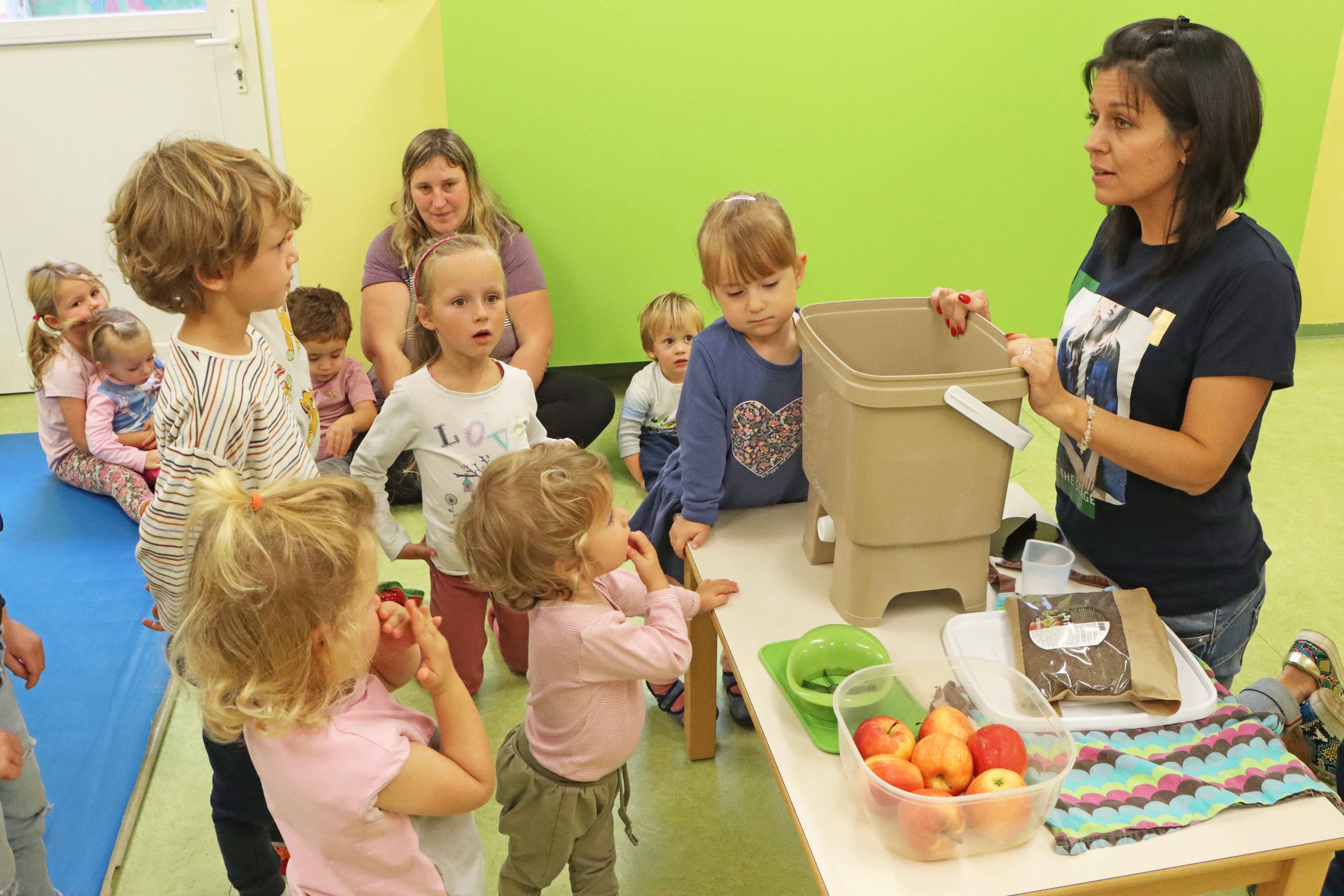 Educators Sara and Nina introduced them to the importance of Bokashi Organko. Children were full of questions – what is it, how will they use it, who gave it to them? Little curious ears were listening to how we can make a new product from the plastic waste, how a plastic manufacturing process looks like, how we design it, how we make holes in the bottom of Bokashi Organko, and how to make a tap for the bokashi liquid, and what is the meaning of the tap, etc.
When the educators presented them with the main information about Bokashi Organko and its use, the children had a chance to use it for the first time. They followed the enclosed manual, which they found highly likable because of the pictures and sketches.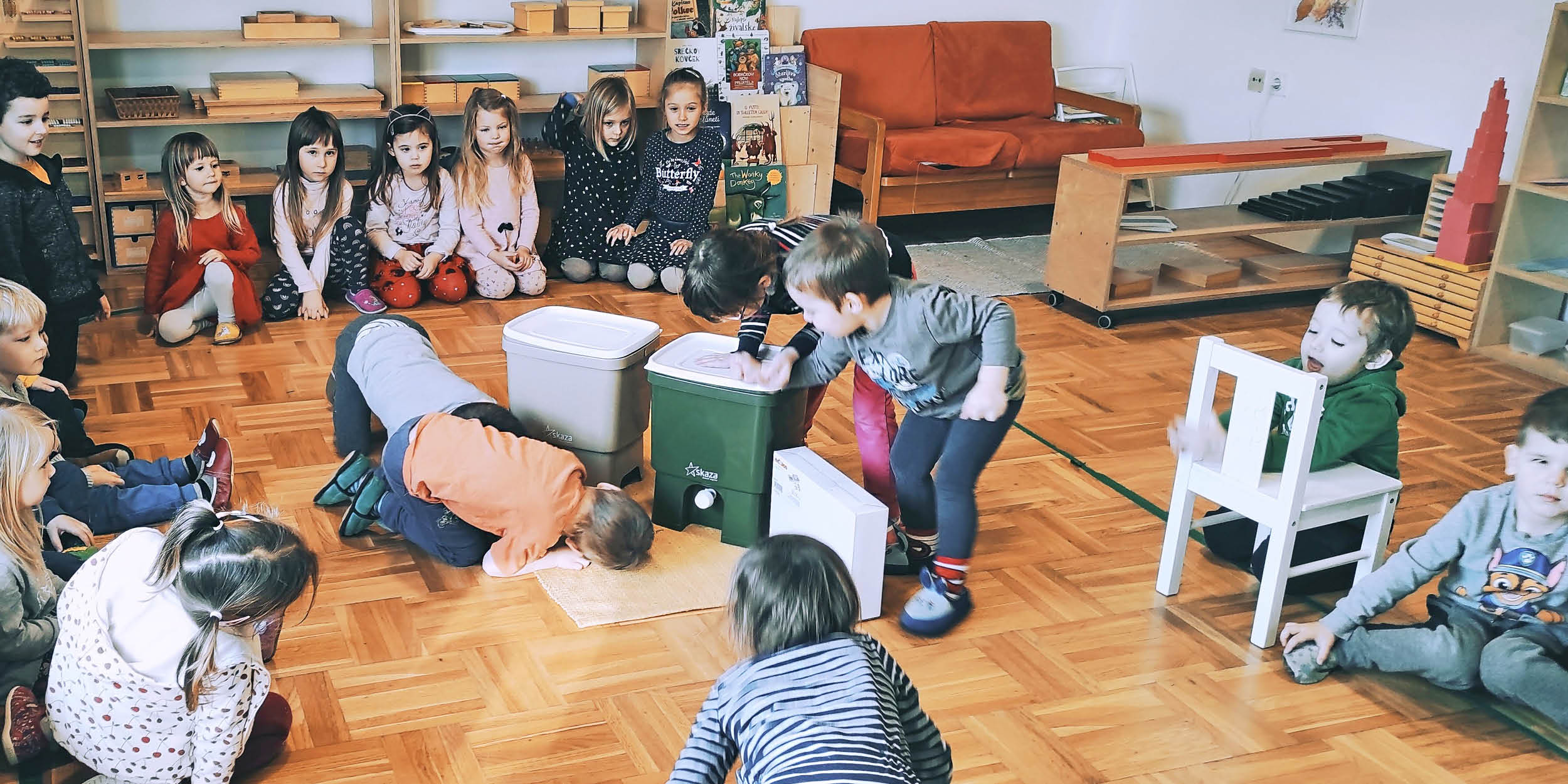 First, they put bran on the bottom of the Organko, as they learned that with it, the biological waste decomposes, not rots. They cut fruit waste from that day into smaller pieces and throw them into the composter with joint efforts. Once again, they added more bran and sealed Bokashi Organko.
They will repeat the process daily. We believe that every day they will be enthusiastically interested in the fermentation process in Bokashi Organko. We can't wait to find out more updates from the Montessori Svet Celje. We are sure the natural fertilizer for their plants and the organic cleaner for drains will be of enormous help.