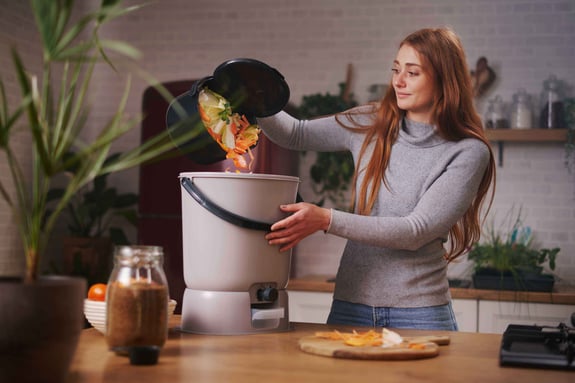 COOKIE POLICY
What are cookies?
Cookies are small pieces of data sent from a website and stored in the user's web browser while the user is browsing. Cookies are designed to be a reliable mechanism for websites to remember stateful information or to record the user's browsing activity. They can also be used to remember arbitrary pieces of information that the user previously entered into form fields such as names, addresses, passwords, etc.
Overall, cookies help us provide you with a better experience, by enabling us to monitor which pages you find useful and which you do not. A cookie in no way gives us access to your computer or any information about you, other than the data you choose to share with us.
Google Analytics
__utma
A persistent cookie - remains on a computer for 2 years, unless it expires or the cookie cache is cleared. Used to distinguish users and sessions. The cookie is created when the javascript library executes and no existing __utma cookies exists. The cookie is updated every time data is sent to Google Analytics.
__utmb & __utmc
Cookie expires 30 mins from set/update. Used to determine new sessions/visits. The cookie is created when the javascript library executes and no existing __utmb & _utmc cookies exists. The cookie is updated every time data is sent to Google Analytics
__utmz
Stores the traffic source or campaign that explains how the user reached your site. The cookie is created when the javascript library executes and is updated every time data is sent to Google Analytics.
__utmv
Used to store visitor-level custom variable data. This cookie is created when a developer uses the _setCustomVar method with a visitor level custom variable. This cookie was also used for the deprecated _setVar method. The cookie is updated every time data is sent to Google Analytics.
Title: skaza_*[Analytics]
Validity: until the end of session.
Description: A cookie is used to record certain events which are sent to Google Analytics.
TITLE:_hssc
DESCRIPTION: This cookie keeps track of sessions. This is used to determine if we should increment the session number and timestamps in the __hstc cookie. It contains the domain, viewCount (increments each pageView in a session), and session start timestamp.
EXPIRATION: 30 minutes
COMPANY: HubSpot, Inc.
TITLE:_hssrc
DESCRIPTION: Used to determine if the visitor has restarted their browser and whether it is a new session.
EXPIRATION None – session cookie
COMPANY: HubSpot, Inc.
TITLE:_hstc
DESCRIPTION: The main cookie for tracking visitors. It contains the domain, identities, initial timestamp (first visit), last timestamp (last visit), current timestamp (this visit), and session number (increments for each subsequent session).
EXPIRATION: 2 years
COMPANY: HubSpot, Inc.
TITLE: messagesUtk
DESCRIPTION: Used to recognize visitors who chat via the messages tool.
EXPIRATION: 13 months
COMPANY: HubSpot Inc.
TITLE: hubspotutk
DESCRIPTION: Keeps track of a visitor's identity. This cookie is passed to HubSpot on form submission and used when de-duplicating contacts.
EXPIRATION: 13 months
COMPANY: HubSpot, Inc.
TITLE: Facebook Pixel
DESCRIPTION: Used to track conversions for Facebook ads.
EXPIRATION: 28 days after clicking a Facebook ad or 28 days after viewing a Facebook ad
COMPANY: Facebook
TITLE: act, c_user, csm, p, presence, s, xs, reg_fb_gate, reg_fb_ref
DESCRIPTION: Function of Facebook plug-in
EXPIRATION: None – session cookie
COMPANY: Facebook
TITLE: datr
DESCRIPTION: Function of Facebook plug-in
EXPIRATION: 2 years
COMPANY: Facebook
TITLE: datr
DESCRIPTION: Function of Facebook plug-in
EXPIRATION: 2 years
COMPANY: Facebook
TITLE: fr
DESCRIPTION: Function of Facebook plug-in
EXPIRATION: 1 month
COMPANY: Facebook
TITLE: lu
DESCRIPTION: Function of Facebook plug-in
EXPIRATION: 2 years
COMPANY: Facebook