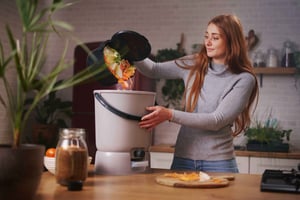 PRIVACY POLICY & DATA PROTECTION
1. PROTECTION OF RIGHTS
The company handles personal data in accordance with applicable regulations and the company's personal data protection policy, which governs personal data processing, procedures, and safeguarding measures, as well as responsibilities and supervision of data processing. With this statement, the company defines its policy of gathering, usage, and protecting customers' personal data.
Customers can be natural or legal persons, while personal data is considered to be only data of natural persons. The company respects user privacy and undertakes to safeguard data gathered via its website or via direct contact with due diligence and in accordance with regulations. Furthermore, personal data gathered shall not be shared with third parties or used for any purpose not stated herein. Customer personal data shall be disclosed by the company only on a legal basis, in the event of an investigation or protection from activities that could be harmful to the company.
2. LIMITED LIABILITY
Plastika Skaza d.o.o. shall not be held liable for the usage of websites https://bokashiorganko.com nor for any potential damages caused by the usage of online content hosted on these websites. All users use the published content as their own responsibility.
By maintaining the content of the website, Plastika Skaza d.o.o. shall strive to keep the data up-to-date and accurate, but makes no guarantees and assumes no liability for its veracity and integrity, nor for any potential results of wrong interpretation of online content. Plastika Skaza d.o.o. reserves the right to change, add or remove webpages (in full or in part) without a prior warning.
3. LIMITED RIGHT TO CONTENT USAGE
Users can use the website content of Plastika Skaza d.o.o. (https://bokashiorganko.com) for their personal use, but may not violate copyright. Authors of content are not liable for any potentially harmful effects of usage. Any other use or distribution of this online content or part there of is prohibited.
4. PERSONAL DATA USAGE AND PROTECTION
A customer (natural person) that enters (personal) data:
allows the company to establish, collect, manage, use, process, and store personal data of the customer in personal databases;

allows the company to conduct certain direct marketing activities; educational blogs, event invitations, product news, promotion materials, product offers, and updates about Skaza brand (Bokashi Organko products);

declares that they are informed that they can at any time request that the company stops using their personal data for purposes of direct marketing.
All three indents apply as appropriately for transactions with legal persons. The company undertakes to safeguard the received personal data of natural persons, as well as the data of legal persons. With the purpose of preventing unauthorized access or disclosure of this data, maintaining accuracy and integrity, and ensuring their appropriate processing, the company uses appropriate technical and organizational procedures to safeguard personal data, defined in the company policy in accordance with applicable legislation.
5. COOKIES
Website https://bokashiorganko.com uses so-called cookies in order to ensure uninterrupted website operation. For more information about cookies, read here.
6. SEEKING CONSENT
Using the appropriate form, a customer submits an inquiry for a specific product or service, entering the following personal information in appropriate fields: first name, telephone number, and e-mail address etc.
7. CONSENT AND RIGHT TO UNSUBSCRIBE
By submitting and confirming personal data and filling out the special form (physical or electronic form), a user agrees that the company can process such data for purposes of direct marketing. A user can at any time revoke their consent for the usage of personal data for purposes of direct marketing. This is done by sending an e-mail to info@bokashiorganko.com or by unsubscribing using the link in the e-mail footer. After revoking the approval for direct marketing, the company will stop any such activities within 48 hours and delete from its records all personal data of the customer obtained upon their consent in the subscription form.
The purposes for collecting, processing, storing, and using data of legal and natural persons are as follows:
for direct marketing; educational blogs, event invitations, product news, promotion materials, product offers, and updates about Skaza brand (Bokashi Organko);

for data analysis for statistical and market research;

for concluding sales contracts or responding to inquiries of users regarding a certain product or service;

for keeping records of customer correspondence;

for one-to-one communication (direct communication with a customer).
8. DATA RETENTION
Information on legal and natural persons is stored by the company in physical and electronic form for at least 5 years or until a customer withdraws their consent. A customer is informed of the fact that, according to applicable legislation, they have the right to access, transcribe, copy, amend, correct, block, or delete the personal data on the customer, unless this right is restricted by applicable legislation.
Plastika Skaza d.o.o., Igor Skaza, Director
Velenje, 1. 6. 2022