Here at Skaza, we understand that creativity is a crucial solution to effectively addressing increasing environmental problems. That is why we dedicate a lot of time and ingenuity towards combining different challenges and solving them with one single answer. This is how Bokashi Organko 2 Ocean was born – the first-ever kitchen composter made from recycled fishing nets. Continue reading to find out how you can contribute to the reduction of bio-waste, make environment-friendly fertilizer for your garden, and save sea animals at the same time.
Why are fishing nets so dangerous to the environment?
The statistics are frightening. The estimated number of fishing nets dumped in the oceans every year averages 640,000 tons. As you can imagine, they present a deadly threat to the entire ecosystem. Due to their structure and material, fishing nets are an invisible trap for sea animals who get hurt and often suffocate to death after getting entangled in them.
It is only up to us to solve this horrifying issue. It is up to every individual to stand against this deadly practice and find a way to contribute to its solution. Are you with us?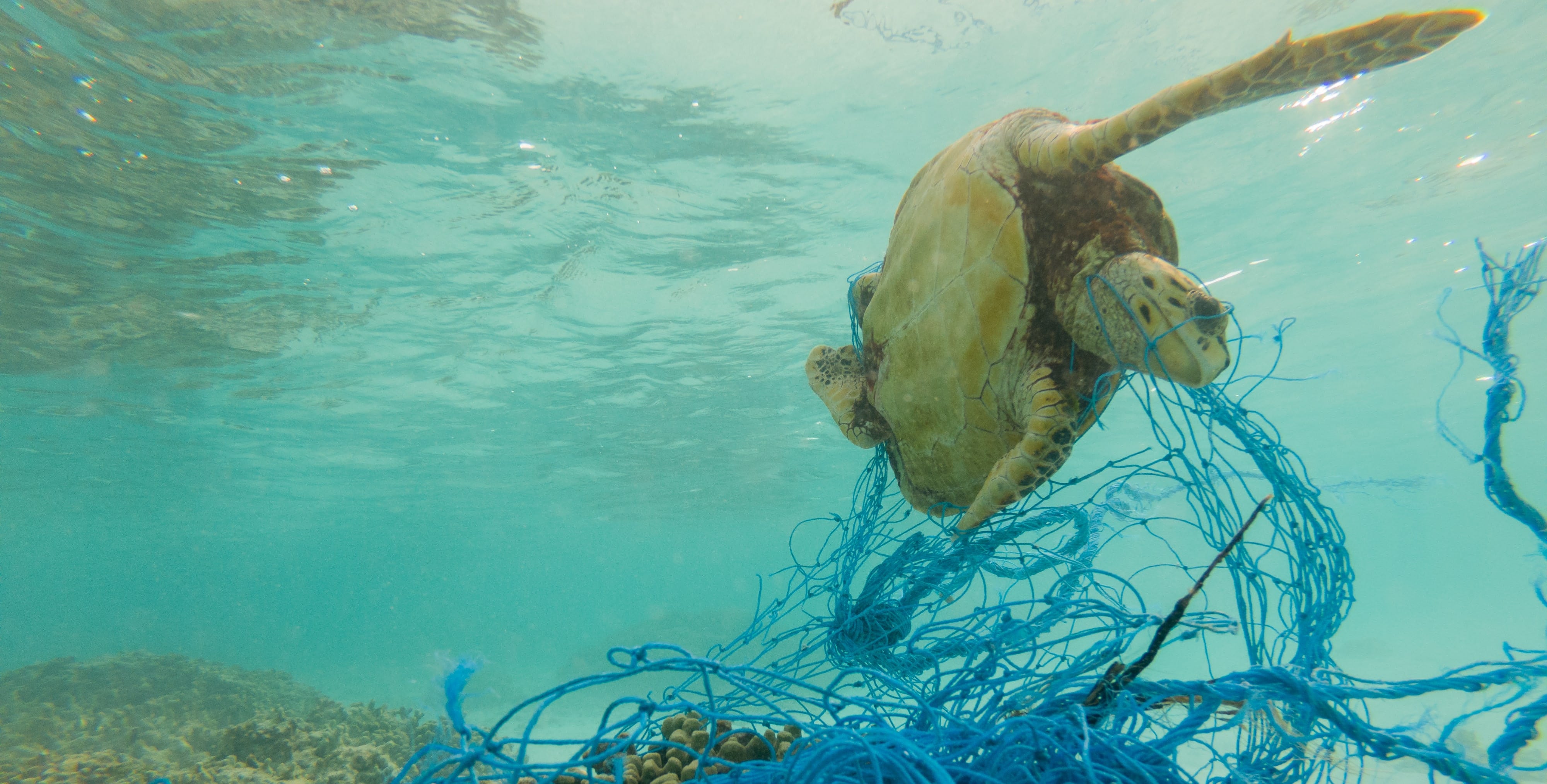 Recycled fishing nets got a new purpose
At Skaza, we are devoting years and years to developing new sustainable products and saving our planet's waste issue by manufacturing products made from eco-friendly materials. Recently, our focus turned to preventing ocean pollution and seeking a way to contribute toward a safer and cleaner environment for sea animals. So, we thought – what about hand-picking dumped fishing nets and giving them a new life?
By collecting fishing nets from the coasts and using recycled material for our products, we have solved several environmental issues. We didn't just clean the ocean and make it safer for its inhabitants. We also created a sustainable product - Bokashi Organko 2 Ocean - which will help you reduce bio-waste.
Now it is up to you to step in and continue this story of sustainable practice and creating a better world.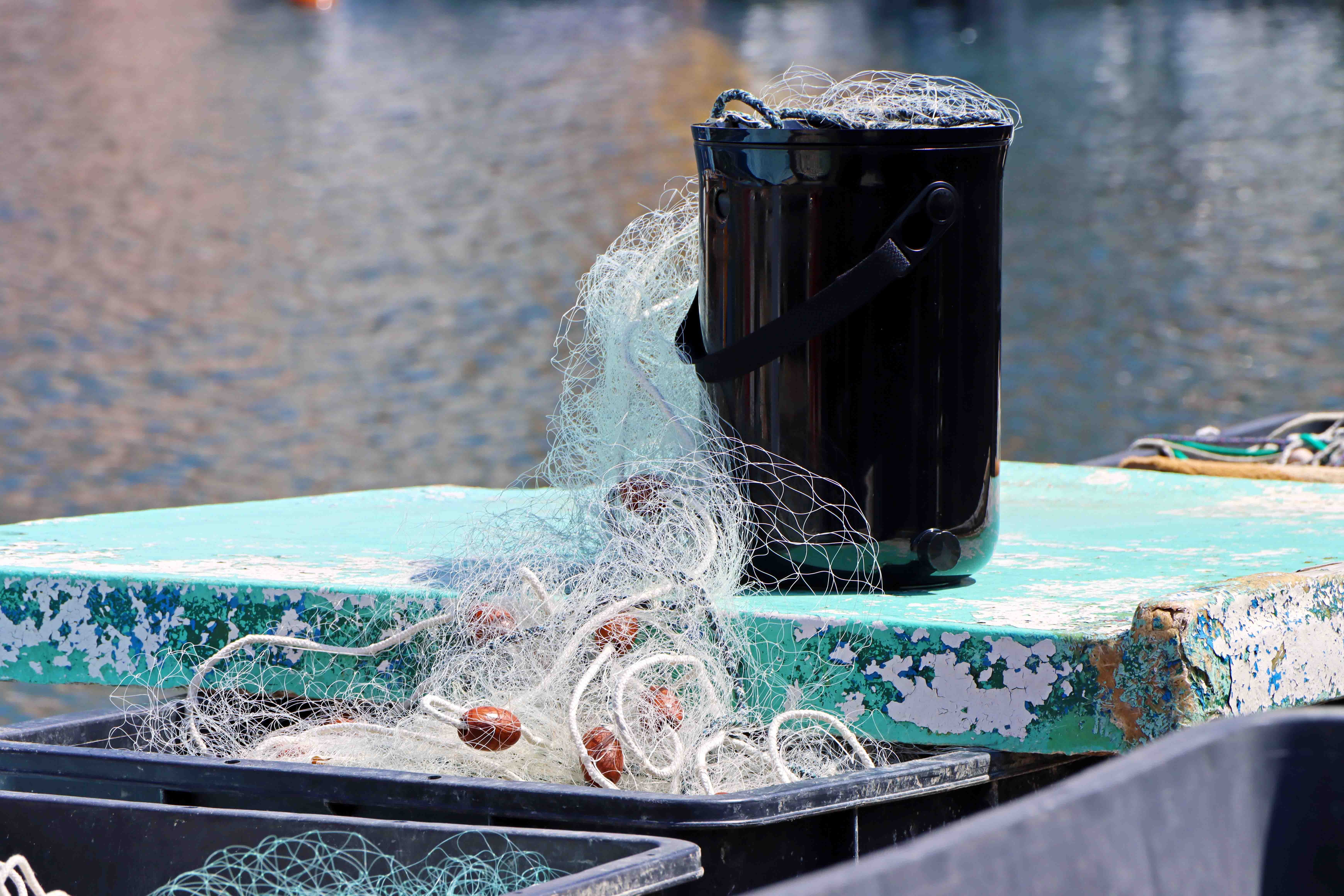 Why Bokashi composting and how does it work?
We are incredibly proud to present Bokashi Organko 2 Ocean, a first-ever kitchen composter made from recycled fishing nets. It is even more sustainable than its predecessor, Bokashi Organko 2, as it closely follows the idea of taking from nature and paying it back. It enables you to take part in a zero-waste lifestyle even if you live in a city apartment. Bokashi Organko is an all-in-one solution for all of you who value sustainability and like the idea of gardening on a smaller scale.
Our practical Bokashi Organko composters enable indoor composting that everyone can take part in. This super-easy process makes your bio-waste decompose into a fermentation mass, which can then be mixed with garden soil to feed it with effective microorganisms that have beneficial effects on your crops.
Moreover, to support this sustainability cycle, we are donating 2 euros to the institute that takes care of ocean clean-up for every Bokashi Organko 2 Ocean sold.
Sustainability is a never-ending cycle
We have taken you from recycled fishing nets to effective indoor composting and showed you how much we could achieve as a society if we all take part in this endless circle of sustainability. Now it is your turn to pass this awareness on.